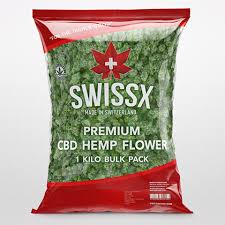 In recent years, in Europe, a derivative of cannabis has experienced a real boom:

cannabidiol

(CBD). Indeed, this cannabinoid specific to hemp is found today in many products (flowers, seeds, oil, balms) sold in all tranquillity, by more or less specialized stores. If since 2018, France has been seduced by the CBD market, it is in Switzerland that everything has really begun.
The legislative status of cannabis in Switzerland
In Switzerland, as in most European countries, cannabis is considered a drug. It is in 1951 that the Federal Office of the Public health (OFSP) classifies this plant on the list of the narcotics (1). But, in reality, of the 400 chemical compounds found in cannabis, only THC (tetrahydrocannabinol) has this status. CBD (cannabidiol) and other substances are not implicated.
Since 2008, Switzerland allows the use of cannabis for therapeutic purposes. However, THC still poses serious problems because of its psychotropic effects. Therefore, the authorization of medical hemp consumption is very controlled and this, in the least details. It was not until 2016, with the relaxation of the law, that CBD cannabis invaded the Swiss market in various forms. We find in particular: oil, seeds, Moonrock, cosmetics, creams, resins, capsules, etc.

dried flowers

seeds, Moonrock, cosmetics, creams, resins, capsules…
Buy CBD Switzerland
The CBD, since its appearance on the market, has created some controversy in connection with its cannabic origin. But, according to the FOPH, this substance is not narcotic. It is therefore legal (2). Thus, CBD products also, as long as their THC levels do not exceed 1% (tolerance threshold, for 0.2% in France). Indeed, in 2011, the Swiss Confederation and Swiss Narcotics acted together to remove CBD and products with a concentration of less than 1% THC from the drug law.
This legal cannabis is grown, exploited and sold freely in any store. From specialized shops to supermarkets to distributors of pre-rolled CBD weed cigarettes, its sale is legal if and only if:
the product belongs to a specific category

it meets the health and legal standards required for this category
However, hemp products with a THC content of more than 1% fall under the drug law. Therefore, their sale in Switzerland is illegal. However, the policy on this subject is far from being repressive as in France. We note that in Switzerland :
A marijuana user is fined 100 Chf (92.51 euros)

No penalty for a holder of less than 10g of grass
Categories of CBD products in Switzerland
In order to be legally available for sale, CBD products must be categorized so that their use is properly defined and the required standards for each category are met:
Drugs: Sativex (FDA approval since June 28, 2018) (3)
food products: roasted seeds, flowers for infusion, cannabis oil and hemp-based dishes
cosmetics: the seeds and leaves are the only parts of the hemp plant that can normally be used in their manufacture.
utility items such as liquid for electronic cigarette
Tobacco substitutes: legal cannabis flowers and dried leaves
chemical products: all raw materials (flowers, seeds, leaves, …) whose use is variable. In a CBD product, the packaging must mention the synthetic compounds added.

In Switzerland, categorizing CBD products seems drastic. But, in reality it is purely for health and information purposes. It seems obvious that a legal cannabis user is not going to vape a hemp-flavored candle even if it is not classified as a "utility item."
The CBD products are therefore very varied (dried flowers, CBD oil, seeds, liquid for electronic cigarette, …). Moreover, Switzerland is very tolerant of all legal cannabis as long as the weed variety remains under the 1% threshold of psychotropic substance (THC). Only one product remains unavailable for purchase because it is prohibited, regardless of its THC content. It is the resin of hemp (hashish).
CBD wholesalers in Switzerland
Like all types of plants, cannabis can be grown in outdoor fields, greenhouses or indoors. This last one allows to manage efficiently all the parameters (temperatures, hygrometry, photoperiod, nutritive contributions, …). The culture of legal marijuana thus privileges therefore these last two methods. Indeed, if they seem more expensive and more constraining, they allow to obtain a more homogeneous and better controlled output. In the end, the quality / price ratio is even better!
The cultivation of industrial hemp has been legal in Switzerland since 1995. So the relaxation of the law on CBD in 2016 as a legal product has revolutionized this industry. While Switzerland had 5 legal cannabis producers at the beginning of 2017, the number of manufacturers is multiplying wildly:
500 producers in early 2018 that is, 100 times more in one year!

665 producers in 2019
After two years when hemp cultivation exploded due to the high demand of CBD consumers, today the trend is rather stagnant. The supply having become stronger than the demand of the Swiss users and the competition of the big producers on the small ones, had for consequence a very significant fall of the prices:
6000 Chf the kilo of grass in 2017

1500 Chf the kilo of grass in 2019
However, despite the fall in the price of cannabis, this activity still contributes greatly to the country's economy. In 2020, the CBD market is estimated to be worth between 340 and 500 million Swiss francs (Chf), thanks to all the revenues that legal cannabis generates (its cultivation, the manufacture of the product, its packaging, the marketing, …). But, also, thanks to the taxes imposed on the sale of products that are smoked (flowers). Consequence associated with the tobacco industry and the export of this variety of CBD cannabis, of reputed quality, to other European countries.
The Swiss CBD and its THC content
As it is mandatory that cannabis varieties meet the specific legislative standards (THC threshold) of each country for their commercialization, Switzerland is adapting. It then launched in the production of grass with the threshold of THC lower than 0,2% to invest, for example, the French market. In order to seduce the importing countries of CBD as well as possible in front of the growing competition, it bets on a culture of quality. Thus, it offers products at the top on all levels (concentrations in cannabinoids, taste, smell, varieties, …).
Whether indoors or outdoors, in Switzerland, CBD consumers have the right, unlike in France, to grow up to 4 weed plants from seeds of legal varieties (Hindu Kush CBD, Amnesia CBD, Strawberry Haze CBD, …)
Therapeutic cannabis in Switzerland
As mentioned above, THC is a substance classified as a narcotic. Only a doctor can prescribe a drug containing more than 1% THC. In fact, since 2014, there is only one: the oral spray Sativex. It is manufactured by the British company GW pharma and can only be prescribed as a last resort to people suffering from multiple sclerosis. For other patients, they must obtain an "exceptional authorization" from the Federal Office of Public Health (FOPH) to be issued a prescription to purchase a product with a THC level higher than 1%.
With the boom in the CBD market, this molecule is generating a large number of scientific studies. They aim to understand its effects and those of cannabis in general. The exceptional requests made to the FOPH to obtain an authorization to consume medical hemp can therefore no longer really be considered exceptional (3000 requests granted in 2017). The parliament has asked the Federal Council to remove this last constraint to have access to a medical treatment with THC simply by prescription of his attending physician. Indeed, many studies support the numerous testimonies of patients affirming the benefits that the consumption of so-called therapeutic cannabis brings them: analgesic, relaxing, anti inflammatory, anti nausea, …
Thanks to its many virtues, legal cannabis with CBD still has a long way to go. It tends to become in many countries, like Switzerland, a therapeutic cannabis in the true sense of the word!
FAQ : CBD Switzerland
References:
Infractions to the LStup, Nicolas Queloz, December 2005: http://www.unifr.ch/sdp/Chaire2/enseignement/dps/3-InfrLStup-Dec05.pdf

Federal Office of Public Health on cannabis: https://www.bag.admin.ch/bag/fr/home/gesund-leben/sucht-und-gesundheit/cannabis.html

Cannabidiol (CBD)-containing products Overview and enforcement assistance, Swissmedic, July 2019: https://www.swissmedic.ch/dam/swissmedic/fr/dokumente/marktueberwachung/abrenzungsfragen/produkte_mit_cannabidiolcbdueberblickundvollzugshilfe.pdf.download.pdf/produits_contenantducannabidiolcbdvuedensembleetaidealexecution.pdf