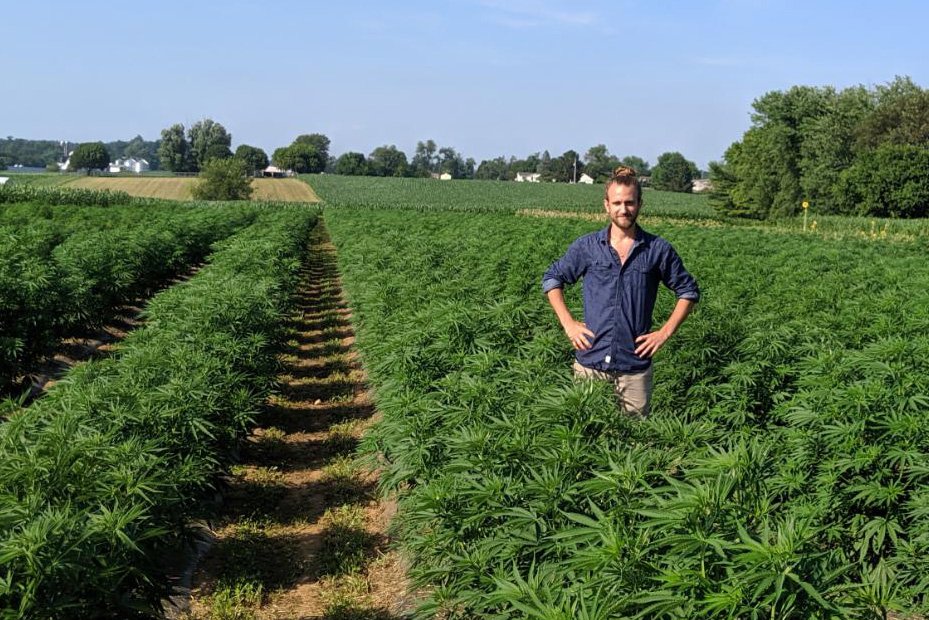 Does the operation of Bistrot CBD make a difference?
With the growing success that the

CBD

(cannabidiol) has been experiencing since 2018, the European market is opening up more and more to this type of product, extracted from cannabis. Today, this hemp can be found in more or less specialized stores. It is legal as long as it complies with the legislation in force in the country that markets it. However, the traceability of the cannabis seed, from its cultivation to the finished product, is not always clear. As a result, some retailers do not hesitate to invade the CBD market with dubious products and/or poor quality. Sometimes they don't even know what's really in it and at what concentration.
The forms in which these CBD products are found are multiplying (hemp oil, CBD resins, light flowers, balms, liquids, capsules …). On the one hand to satisfy the diversity of its use. On the other hand, because it is a juicy business. If you have your eyes on the composition!
Our online store, the Bistrot CBD, concerned about the health of its customers, prefers to bet on quality rather than quantity. In our shop, only
CBDoils
and hemp flowers are offered. This small number of products allows for easy traceability. Bistrot CBD which cultivates the varieties of cannabis to the laboratory which transforms them (in the case of oils), we tell you everything!
CBD in France
CBD (cannabidiol) is, like THC (tetrahydrocannabinol), a cannabinoid. These molecules are found very widely in the cannabis plant (about a hundred). THC has psychotropic and / or euphoric effects. In France, it is classified among the list of narcotic substances (1). However, CBD does not appear on the list. It is therefore legal. No study to date has revealed its toxicity. To be tolerated on the French market, a CBD product (substance extracted from cannabis) must not contain THC. In addition, the cannabidiol used in its manufacture must be extracted from a specific variety of hemp. It must have a rate of THC lower than 0,2%.
CBD is enjoyed and consumed by an increasingly diverse group of people. It is good that it has a positive interest! In addition to its organoleptic mimicry (taste and smell) that allows withdrawal from illegal cannabis for some users, CBD would also have many beneficial health benefits:
decrease of anxiety, stress, insomnia, muscle relaxant, analgesic, anti inflammatory, anti nausea, etc…
Numerous consumer testimonials report all these benefits. In addition, scientific studies support some of these virtues. However, one must be careful about the quality of the CBD product purchased. It should not absorb anything that could harm these health benefits or even induce contrary effects (information point of the National Agency for Medicines and Health Products of January 22, 2019, ANSM, concerning some CBD products sold on the internet) (2).
Bistrot CBD extracts cannabidiol (CBD)
Our CBD Bistro offers, like many websites, cannabidiol (CBD) products delivered directly to your home. Concerned about the quality of its products, our store favors the content rather than the form:
full spectrum organic CBD oils
legal hemp flowers
bewitching resins
explosive rocks
gourmet candy
soothing creams
This restriction in the choice of products allows our team to guarantee the quality of its goods to its customers. Indeed, the entire manufacturing process, from the exploitation of CBD hemp varieties to the finished product offered in the shop window, is traceable. Our cannabidiol (CBD) does not do misleading promotion and does not enter the business code of overconsumption of products by wanting to offer more and more products to its customers. It has chosen the camp of quality and efficiency.
However, we have no shortage of attractive offers!
The Bistrot CBD is a human-sized CBD operation. All the work is carried out with respect for the environment. It is also a team attentive to the sanitary and legislative standards which makes a choice of transparency on quality products. It is also a discreet and fast delivery service throughout France.
Products made from our cannabidiol (CBD)
Our online store, the Bistrot CBD offers 2 exclusive products: light cannabis flowers and legal hemp oil. This will to concentrate on 2 fundamentals is with the aim of restricting the intermediaries to the maximum. Thus, we favor transparency on the goods and reduced prices.
our hemp flowers: they come from 10 different varieties of legal cannabis. Their organoleptic properties (taste and smell) are quite distinct in order to satisfy all consumers. From the most classic for the purists (



Hindu Kush CBD



Amnesia CBD, etc.) to the most exuberant for the amateurs of new sensations (Banana Kush CBD, Candy Kush CBD, Lemon Haze CBD and Strawberry CBD, Gorilla glue, etc.) We propose these flowers with a boosted rate in CBD. Based in Switzerland where the legal THC threshold is 1% (for 0.2% in France), our cannabidiol (CBD) works tirelessly on our hemp varieties. Thus, it allows to satisfy the French legislative requirements and to offer the best of the legal cannabis.
Our CBD oils: our online store offers 3 types of CBD oils. In reality, only their cannabidiol concentration differs, not their quality. Indeed, all our hemp oils are full spectrum. Therefore, the cannabic substances present in the plant are extracted and then found in the oil. The entourage effect (beneficial collaboration of the different compounds) is guaranteed! They are composed solely of MCT coconut oil (medium-chain fatty acids that promote absorption by the body as opposed to conventional edible oils) and molecules extracted from the stems and seeds of legal varieties of cannabis (cannabinoids, terpenes and flavonoids), as required by law in France.
Our CBD shop
Before any commercialization of our oils, flowers and other cannabis products, our CBD Bistro requires a certificate of analysis to its cannabidiol (CBD) producer. This document traces :
the origin of the hemp (In France, only the varieties of cannabis listed by the decree of August 22, 1990 implementing article R. 5132-86 of the public health code for cannabis are legally exploitable) (3)
the respective concentrations of CBD and THC
Thus, we guarantee our customers:
a respectable and accurate cannabidiol level
a legal THC content (< 0,2%)
an optimal quality-price ratio for any purchase.
We pay special attention to the smallest detail and take particular care with packaging. Therefore, all the beneficial properties of CBD are preserved during its use. Indeed, prolonged exposure to light, humidity and heat would alter the product (oils, resins or dried flowers).
Bistrot CBD (cannabidiol) operating practices
There are 3 ways to grow hemp:
Indoor cultivation: All exogenous factors (hygrometry, temperature, fertilization, lighting, …) are controlled for the development of a variety of hemp grown indoors. This type of culture allows to obtain rather stable returns (weight, concentrations in cannabinoids, duration from the seed to the flower). The s that cultivate recreational or therapeutic cannabis therefore generally prefer indoor.
Outdoor cultivation: Under optimal conditions and for the same variety, outdoor cultivation of marijuna gives better yields than indoor. If their development is unlimited by space, this type of culture is however more random. It is indeed dependent on environmental factors.
Greenhouse culture: Here, the advantages of indoor and outdoor cultures come together. On the one hand, the growth of the plant is more important than indoors. On the other hand, the factors exogenous to the plant can be controlled better than outdoors. If this method seems to be the most relevant, it is however more fastidious to implement for the small s.. For lack of space and means!
In the cannabis CBD shop with which our online store collaborates, the choice was made on the 3 types of cultures. This way, there is something for every taste and every wallet! The yield and the quality of our varieties of marijuana not GMO (Genetically Modified Organism) are nevertheless rather homogeneous. In addition, each plant is hand-picked and manicured. This ensures that the product and the substances it contains do not spoil.
Notice to CBD lovers, our online shop,

the CBD Bistro

can meet all expectations. Flagship products reasoned and controlled, an origin of cannabis known and traced, a good quality / price ratio and a fast and discreet delivery service. At the top!
FAQ: CBD Hemp Exploitation
References:
Order of February 22, 1990 establishing the list of substances classified as narcotics: https://www.legifrance.gouv.fr/loda/id/JORFTEXT000000533085/2020-10-09/
Epilepsy: the ANSM warns of the dangers associated with the use of products containing cannabidiol sold particularly on the Internet – Information point of 22-01-2019: https://www.ansm.sante.fr/S-informer/Points-d-information-Points-d-information/Epilepsie-l-ANSM-alerte-sur-les-dangers-lies-a-l-utilisation-de-produits-contenant-du-cannabidiol-vendus-notamment-sur-Internet-Point-d-information#:~:text=Since20the20dC3A9beginning20of20the20month,some20forms20sC3A9vC3A8res%20of'%C3%.
Order of August 22, 1990 implementing Article R. 5132-86 of the Public Health Code for cannabis: https://www.legifrance.gouv.fr/loda/article_lc/LEGIARTI000038187438/2019-07-02/